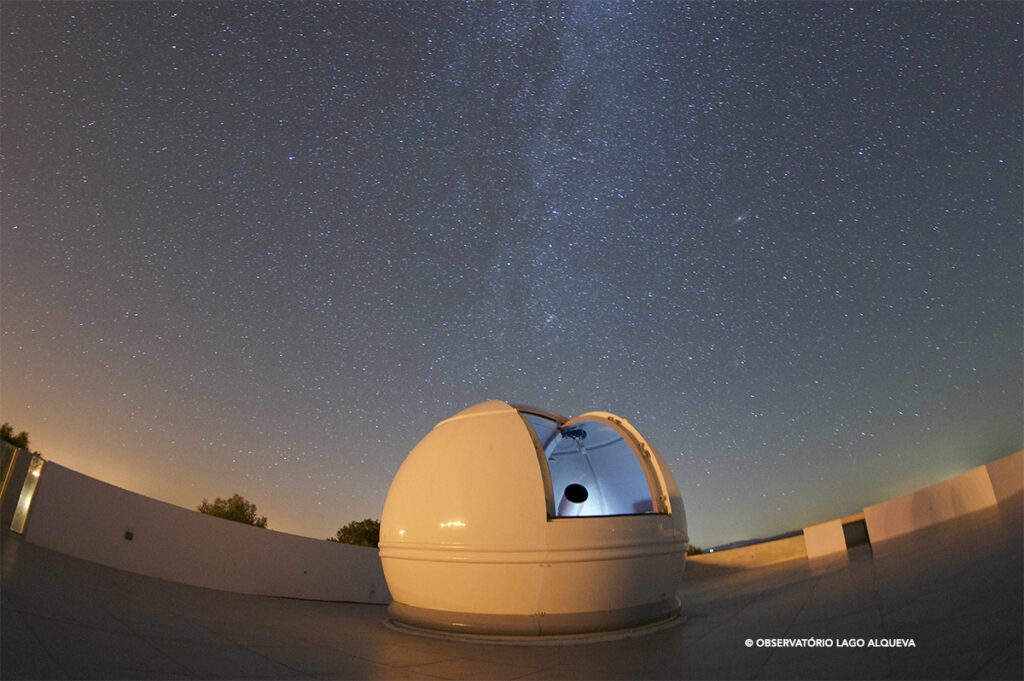 Dates: 17-21 February 2023
Venue: Observatorio Lago Alqueva, Monsaraz, Portugal
---
Imagine spending 5 days in the darkest skies of Portugal while learning how to use robotic telescopes in your classroom!
This is what the LaSciL Winter School will offer!
➤ From February 17th to 21st, teachers from European countries will gather at the small village of Monsaraz in the Alentejo region of eastern Portugal.
Located at the heart of the Alqueva Dark Sky Reserve, it features one of the darkest skies of Europe, having received the first ever Starlight Tourism Destination certification by the Starlight Foundation, supported by UNESCO, UNWTO and IAC.
➤ The Winter School will consist of a series of workshops based on the LaSciL methodology exploring the tools and resources developed by the project collaboration, thus broadening their skills and knowledges linking Astronomy and robotic telescopes to the classroom.
➤Highlights of the course include a night visit to Alqueva Lake Observatory, and remote observing sessions with Faulkes Telescopes North and South.
Read more about this opportunity and how to participate in: